---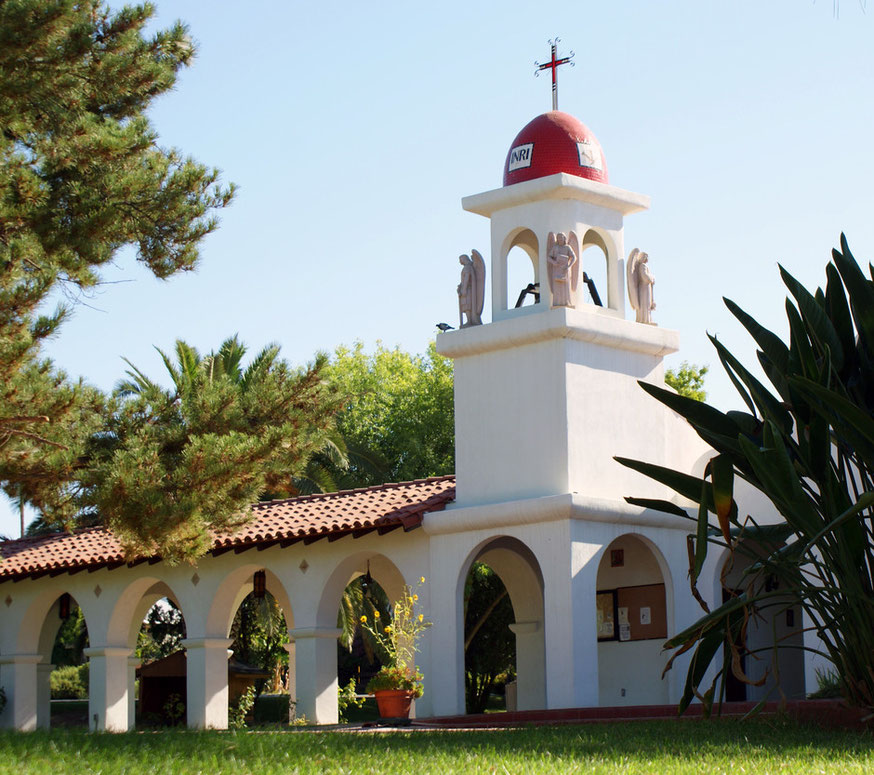 Our mission is to pray for vocations by making Jesus present in our sacramental and liturgical life. Allowing the love for God to grow with an open heart. Serving with joy our community formed by the parishes of St. Joseph and San Clemente.
"Then he said to his disciples, 'The harvest is plentiful but the workers are few. Ask the Lord of the harvest, therefore, to send out workers into his harvest field.'" - Matthew 9:37-38
Nuestra misión es rogar por las vocaciones haciendo presente a Jesús en la vida Sacramental y litúrgica. Permitir que crezca el amor a Dios con un corazón abierto. Sirviendo con alegría a nuestra comunidad conformada por las parroquia de San Clemente y San José.
"A sus discípulos les dijo: 'La cosecha es grande, pero los obreros son pocos. Así que oren al Señor que está a cargo de la cosecha; pídanle que envíe más obreros a sus campos'" —  Mateo 9:37-38 
---
Happy 1st Ordination Anniversary Fr. Juan Carlos Reynoso Lozano
A year ago today on May 28th, Father Juan Carlos was ordained at St. Anthony of Padua Church in our Diocese of Fresno. We are incredibly Blessed to have you as our Parochial Vicar here at St. Joseph Church and San Clemente Mission. We thank you for your service today and appreciate the long journey of preparation that brought you here today. Congratulations Fr. Juan Carlos! We pray that you are blessed with many more.
Feliz 1º Aniversario Sacerdotal Padre Juan Carlos Reynoso Lozano
Hace un año, hoy 28 de mayo, el Padre Juan Carlos fue ordenado en la Parroquia de San Antonio de Padua en nuestra Diócesis de Fresno. Somos increíblemente afortunados de tenerlo como nuestro Vicario Parroquial aquí en la Iglesia de San José y la Misión de San Clemente. Le agradecemos por su servicio hoy y apreciamos la larga preparación que lo trajo hasta aquí. Felicidades Padre Juan Carlos y oramos para que sea bendecido con muchos más.  
Father Juan Carlos' 1st Priestly Anniversary Thanksgiving Mass
You are cordially invited to join our Parochial Vicar Fr. Juan Carlos Reynoso Lozano as he celebrates his 1st Priestly Anniversary. A Special Thanksgiving Mass will be held for him at San Clemente Mission on Sunday, May 28th at 11:30am. We hope you can all join him to celebrate this special thanksgiving mass in honor of him.
 Misa de Acción de Gracias por el 1er Aniversario Sacerdotal del Padre Juan Carlos
Todos están cordialmente invitados a acompañar a nuestro Vicario Parroquial el Padre Juan Carlos Reynoso Lozano quien estará celebrando su 1er Aniversario Sacerdotal. Una Misa Especial de Acción de Gracias en su honor será celebrada el domingo 28 de mayo a las 11:30am en la Misión de San Clemente. Esperamos que todos puedan acompañarlo para celebrar esta misa especial de acción de gracias en sus honor.  
---
Prayer by St. Teresa of Calcutta
Mary, Mother of Jesus, throw your mantle of purity over our priests. Protect them, guide them, and keep them in your heart. Be a Mother to them, especially in times of discouragement and loneliness. Love them and keep them belonging completely to Jesus. Like Jesus, they, too, are your sons, so keep their hearts pure and virginal. Keep their minds filled with Jesus, and put Jesus always on their lips, so that he is the one they offer to sinner and to all they meet. Mary, Mother of Jesus, be their Mother, loving them and bringing them joy. Take special care of sick and dying priests, and the ones most tempted. Remember how they spent their youth and old age, their entire lives serving and giving all to Jesus. Mary, bless them and keep a special place for them in your heart. Give them a piece of your heart, so beautiful and pure and immaculate, so full of love and humility, so that they, too, can grow in the likeness of Christ. Dear Mary, make them humble like you, and holy like Jesus. Amen.
Oración de Santa Teresa de Calcuta
María Madre de Jesús, cubre con tu manto de pureza a nuestros sacerdotes. Protégelos, guíalos y mantenlos unidos a tu corazón. Se una madre para todos ellos, especialmente en momentos de desánimo y soledad. Ámalos y haz que se mantengan siempre junto a Jesús. Al igual que Jesús, ellos también son tus hijos. Mantén su corazón puro y limpio. Que sus mentes estén llenas de la gloria de Jesús y que sus labios siempre pronuncien la palabra de Jesús, para que sea el quien ofrecen a todo pecador y a todos los que conocen. María, Madre de Jesús se su madre, ámalos y dales alegría. Cuidad especialmente de los sacerdotes enfermos y los agonizantes y sobre todo de los que han sido más tentados. Recuerda que han dedicado su juventud y ahora su vejez, toda su vida fue entregada al servicio de Dios y de la iglesia. Madre, bendícelos y guárdalos en una parte especial en tu corazón. Dales un pedazo de tu corazón, tan hermoso y puro e inmaculado, tan lleno de amor y humildad para que ellos también puedan crecer en la semejanza de cristo Jesús. María: que sean humildes como tú y santos como Jesús. Amen.
---
Congratulations!
Congratulations to our 5 newly Ordained Diocesan Priests. This Saturday morning, May 27th, our Diocese of Fresno celebrated the priesthood ordination of our 5 new Diocesan Priests. We are glad to have these 5 new Priests as a part of our Diocesan community. Praying that the Holy Spirit will sustain all of them and strengthen them as they serve throughout our Diocesan parishes communities. God Bless them all.
Once again, God has put his eyes on St. Joseph Church and San Clemente Mission, as Bishop Brennan has decided to send one of these newly Ordained Priests as our second Parochial Vicar.
¡Felicidades!
Felicidades a nuestros 5 Sacerdotes Diocesanos recién Ordenados. Esta mañana del sábado, 27 de mayo, nuestra Diócesis de Fresno celebró la ordenación sacerdotal de 5 nuevos Sacerdotes Diocesanos. Estamos contentos de tener estos 5 nuevos Sacerdotes como parte de nuestra comunidad Diocesana. Estaremos orando para que el Espíritu Santo los sostenga a todos y los fortalezca mientras sirven en nuestras comunidades parroquiales diocesanas. Dios los bendiga a todos.
Una vez más, Dios ha puesto sus ojos en la Iglesia de San José y la Misión de San Clemente, ya que el Obispo Brennan ha decidido enviar a uno de estos Sacerdotes como nuestro segundo Vicario Parroquial. 
---
 Adults Confirmation Schedule / Horario de Confirmaciones de Adultos
May 27/ 27 de mayo —7:00pm español/Spanish
May 28/ 28 de mayo —9:30am English/ ingles
First Communion Schedule/ Horario para Primera Comunión
June 3/ 3 de junio — 9:00am español/Spanish
June 4/ 4 de junio — 9:30am English/ ingles
---
Memorial Day Observance
Both parish offices will be closed on Monday, May 29th in observance of Memorial Day. Observancia del Día de los Caídos
Ambas oficinas parroquiales estarán cerradas el lunes 29 de mayo en observancia del Día de los Caídos. 
---
Acompáñenos el viernes 2 de junio en la Misión de San Clemente para celebrar nuestra misa mensual al Sagrado Corazón 6:30pm español
Join us Friday, June 2ND at San Clemente Mission as we celebrate our monthly mass in honor of the Sacred Heart of Jesus at 6:30pm Spanish 
Adoración Nocturna
La Misión de San Clemente les hace la cordial invitación a que acompañen a nuestro Santísimo Sacramento durante nuestra adoración nocturna mensual el sábado 3 de junio de 8:00pm a 6:00am. Los esperamos. Nocturnal Adoration
San Clemente Mission cordially invites you to join our Blessed Sacrament during our monthly Nocturnal Adoration on Saturday, June 3RD from 8:00 pm to 6:00 am. We look forward to seeing you.
---
Peregrinación a Tierra Santa, Jordania y Egipto
Ultimas Plazas disponibles
 Acompañe al Padre Jesús Reynaga en una peregrinación de 13 días a Tierra Santa, Jordania y Egipto. Para obtener más información, comuníquese con la oficina parroquial (661) 327-2744 y pregunte por Lupe. Fechas de viaje del 18 al 30 de septiembre de 2023 Costo $3,990 habitación doble, $4,790 habitación sencilla + seguro de viaje opcional $320. *precio sujeto a cambios (depósito + seguro de $320 con vencimiento en el momento de la inscripción)
El precio incluye:
-Tarifa aérea
-Transporte en autobús de lujo con aire acondicionado
-Desayuno y cena buffet
-Hoteles de 4 estrellas
-Todas las entradas e impuestos
-Paseo en barco por el mar de Galilea
-Guía católico de habla hispana
-Asistencia en el aeropuerto a la llegada y salida
-Misa diaria en todos los lugares sagrados
-Re-dedicación del bautismo en agua en el río Jordán
-Renovación de los votos matrimoniales en Caná
No incluye:
-Transporte desde y hacia el aeropuerto de EE.UU.
-Protección de cancelación de viaje y seguro de salud
-Propinas para el guía turístico $7 por día / persona, el conductor del autobús $5 por día / persona y los hoteles $ 30 por día / grupo
-Llamadas telefónicas, lavandería y bebidas alcohólicas
-Visa de entrada a Egipto: $30 por persona
---
"The Safe Environment Office is introducing a training course called "Protecting Children in the 21st Century" that is available online in English and Spanish, effective January 1, 2023. Clergy, employees and volunteers can start the process of renewal prior to expiration date of June 30, 2023. In order to complete your training, you'll need to login to your profile at www.fresno.safeenvironment.org. Should you have any issues with your password or Username login; contact Tech Support via email, phone call or live chat. Tech Support can be reached in your Home page, second tab on top right hand side.
Thank you for understanding, and we appreciate you taking the time to complete the tasks required by the Safe Environment Office. Our goal within the Safe Environment Office is to provide plenty of time and support to renew the training prior to the expiration date and continue to be in compliance.
Our next 5-year cycle is effective July 1, 2023 through June 30, 2028.
If you need additional information or help, please reach out to me at 559-493-2882 or
lmagana@dioceseoffresno.org for assistance."
— Lucia Magaña, Safe Environment Coordinator
La Oficina de Ambiente Seguro está introduciendo un curso de capacitación llamado "Protegiendo a los niños en el siglo 21" que está disponible en línea en inglés y español, a partir del 1 de enero de 2023. El clero, los empleados y los voluntarios pueden comenzar el proceso de renovación antes de la fecha de vencimiento el 30 de junio de 2023. Para completar su capacitación, deberá iniciar sesión en su perfil en www.fresno.safeenvironment.org. Si tiene algún problema con su contraseña o nombre de usuario al iniciar sesión; póngase en contacto con el soporte técnico por correo electrónico, teléfono o chat en vivo. Se puede acceder al soporte técnico en su página de inicio, segunda pestaña en la parte superior derecha.
Gracias por su comprensión, y apreciamos que se tome el tiempo para completar las tareas requeridas por la Oficina de Ambiente Seguro. Nuestro objetivo dentro la Oficina de Ambiente Seguro es proporcionar suficiente tiempo y apoyo para renovar la capacitación antes de fecha de vencimiento y continuar en cumplimiento.
Nuestro próximo ciclo de 5 años es efectivo del 1 de julio de 2023 al 30 de junio de 2028.
Si necesita información adicional o ayuda, comuníquese conmigo al 559-493-2882 o
lmagana@dioceseoffresno.org para obtener ayuda".
— Lucía Magaña, Coordinadora de Ambiente Seguro
---
---
Altar Flower Donations
Please consider a donation of altar flowers today. Donating fresh altar flowers is a simple way to honor/ remember a loved one, to celebrate a birthday/ wedding anniversary, or thanksgiving for family/ friends while at the same time glorifying God and beautify our altar. We have many Sundays available to choose from. If interested please call the parish office at St. Joseph (661) 327-2744 or San Clemente Mission (661) 871-9190 for more information.
Donaciones de flores para el altar
Por favor, considere una donación de flores para nuestro altar. Donar flores frescas para nuestro altar es una forma sencilla de honrar/recordar a un ser querido, celebrar un cumpleaños/aniversario de boda o acción de gracias por la familia/amigos mientras que al mismo tiempo glorificamos a Dios y embellecemos nuestro altar. Tenemos muchos domingos disponibles para elegir. Si está interesado, llame a la oficina parroquial Iglesia de San José (661) 327-2744 o Misión de San Clemente (661) 871-9190 para obtener más información. 
---
Is God Calling you to a Vocation?
We cordially invite any Young men who may be interested in learning more about vocations to join Seminarist Jimmy every 4th Wednesday of the month at Our Lady of Perpetual Help from 5:30pm to 8:00.
¿Te está llamando Dios a una vocación?
Invitamos a todo joven (hombre) que quiera tomar información sobre las vocaciones reunirse cada 4to miércoles del mes en la parroquia de La Virgen del Perpetuo Socorro de 5:30pm a 8:00pm con el seminarista Jimmy.
124 Columbus St., Bakersfield, CA 93305 
---
---
Mass Schedule/ horario de misas 
Daily Mass/ misas del día
Wednesday/miércoles 6:30pm Spanish/ español
Tuesday &Thursday/martes y jueves 7:00pm Spanish/ español
Weekend Mass/ Misa Dominical
Saturday/sábado
 7:00pm Spanish/ español
Sunday/domingo
8:00am Korean/coreano              9:30am English/ingles
 11:30am Spanish/español
Confessions/Confesiones
With Blessed Sacrament exposed at the main church
Con el Santísimo Sacramento expuesto en la Iglesia
Thursday/jueves 5pm-7pm
Eucharistic Adoration / Adoración al Santísimo
Thursdays / jueves 5:00pm-7:00pm
First Friday of the Month (Spanish only) / Primer viernes del mes 6:30pm
Mass offered for the of Sacred Heart / misa ofrecida por el Sagrado Corazón

Altar Renovations/Renovación del Altar
What will be renovated? / ¿Que será renovado?
Altar
Ambo/Ambon
Columns/ Columnas
Baptismal Font/Pila Bautismal
Stations of the Cross/Estaciones de la Cruz
Repolish our beautiful tabernacle/Pulir nuestro hermoso Sagrario
Your help is appreciated, any donation as small or as big as you can. Remember this is OUR parish and together we can make it worthy of our Lord.
Su ayuda es apreciada, cualquier donación que pueda dar pequeña o grande es agradecida. Recuerden que es NUESTRA Iglesia juntos la podemos hacer digna para nuestro Señor.
Fundraising / Recaudación de fondos
For those who can give a special donation for the Altar Renovation Project we are going to start a Remembrance Wall. This wall will have the name of your deceased loved one, and the Priest will celebrate a Monthly Mass to our Faithful Departed in honor of the names on the wall. If you would like a plaque with the name of your deceased loved one you can call the parish office or
talk to our priest.
1 name on plaque is $250
2 name on plaque is $300
4 name on plaque is $500
1 nombre por placa es $250
2 nombre por placa es $300
4 nombre por placa es $500
Para las personas que puedan dar una donación especial para el Proyecto de la Renovación del Altar, se hará una pared en memorial de nuestros fieles difuntos; en esta pared aparecerá una placa con el nombre de sus seres queridos y se les ofrecerá una misa cada mes. Si le gustaría tener una placa puede hablar a la oficina o hablar con uno de los sacerdotes.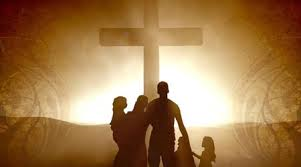 ---
PASTOR
Rev. Fr. Jesus Reynaga
Parish Vicar
 Rev. Juan Carlos Reynoso Lozano
  1305 WATER ST.
 BAKERSFIELD CALIFORNIA
(661) 871-9190